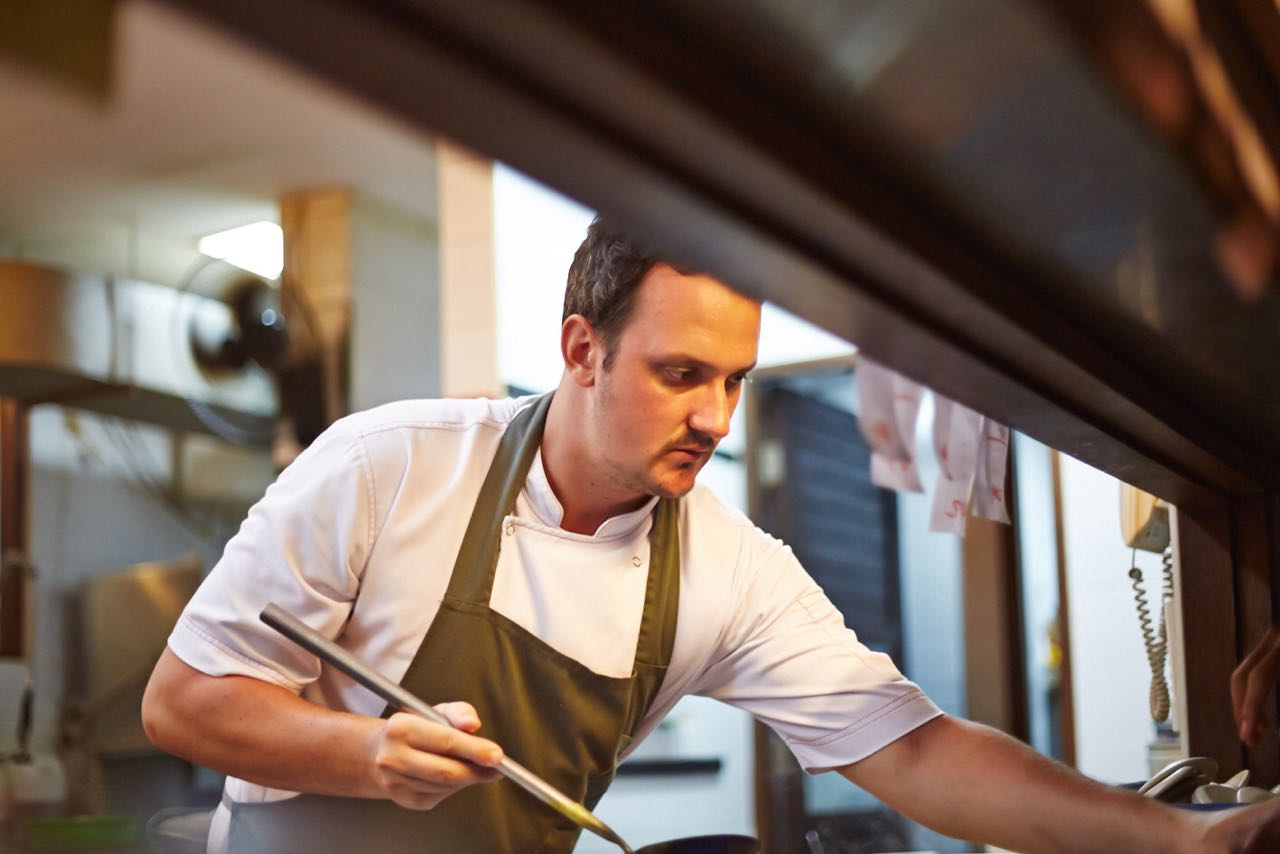 Australian Kieran Morland is the Executive Chef of two renowned modern Indonesian restaurants, Merah Putih and Sangsaka, Bali. He has worked at top restaurants in Melbourne (Mecca and Syracuse), London (the Wapping project and 10 greek street), and New York (Momofuku Ssam Bar). Life finally led him to Indonesia where he has spent the last decade exploring the profound diversity of flavours and techniques across the Archipelago. He became the Executive Chef at Ku De Ta, Bali, then later opened the architecturally-stunning Merah Putih in 2013 with business partners Jasper Manifold and Melissa McCabe. It became one of the first restaurants in Bali to pioneer modern Indonesian cuisine.
At his intimate sister-restaurant, Sangsaka, Chef Kieran uses a wide range of traditional spices combined with charcoal cooking from woods such as coffee, clove and rambutan, and coconut husks.
Agora Food Studio is proud to host Chef Kieran for two special events:
11 Nov: Degustation over shared-plates & long tables
12 Nov: Chefs' Table dialogue
17:30 saturday 11 nov 2017
$100 includes a welcome cocktail by Distillery Lokál using special Timorese botanicals.
Wines available for purchase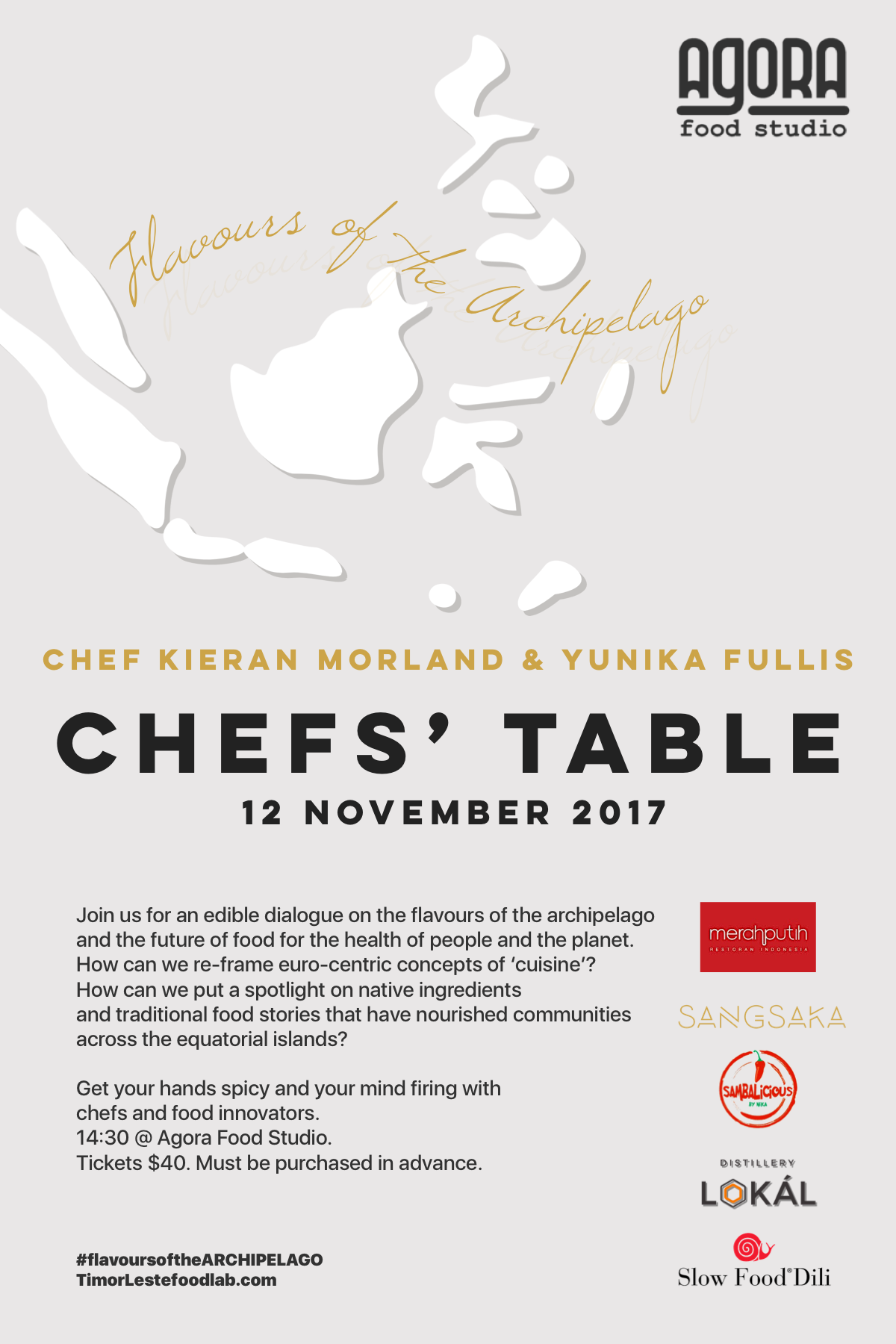 an intimate dialogue with chefs and food innovators
3pm, sunday 12 nov 2017
$40 includes snacks
What is the future of food in the greater archipelago?
How can we re-frame euro-centric concepts of 'cuisine' in this region, with its vast collection of islands, cultures, and flavours?
How can we put the spotlight on native ingredients?